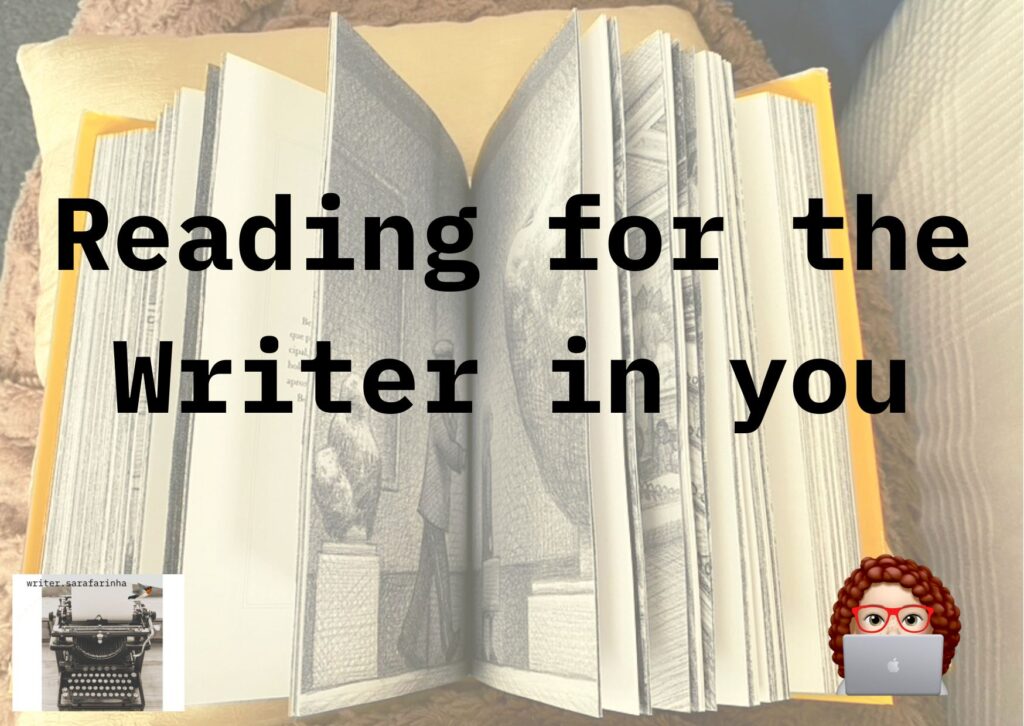 Hello all! Welcome back to this blog so…
Let's talk about writing!
Today, I want to talk a bit about the importance of Reading to our Writing practices. Not just about what we read or how much, but also the variety we incorporate.
I figure this is not a strange assumption to make, that reading is truly important for our writing practices. After all, Writers are Readers and there's no other way to go about it.
Reading helps us learn the craft, discover new and important themes, refine our own writer voice, and simply enjoy the fruits of our labor, even if made by someone else.
But what if we can't read for a while?
Sometimes, we get ourselves into some deep holes, some occurrences to which we call reading slumps, the reader counterpart of writer's block, forgetting the real pleasure we have while absorbing a good immersive story.
Just like when we forget the real pleasure of writing our own imagined story.
Sometimes, we try to erase the appreciation we have for these activities and instead, we start listening to what we should be doing, or enjoying, instead of what we do love doing and truly enjoy. 
Not just reading serious books is Reading, nor just writing literary fiction is Writing.
But we tend to forget this while pursuing the genres that make us feel more vibrantly alive in our literary practices.
I believe our reading habits are made not just of books, nor certain genres.
We have plenty of material around that adds up to our love for reading. Like magazines, blogs, essays, letters, manga… Our readings are, and should be, made of multiple and different materials, providing us with a wellspring of ideas difficult to match by the sheer diversity of it.
I find that reading different book genres has the same benefits. Having access to other types of literary texts will put us in contact with themes, and ideas, which would not enter our minds if we just sticked with the genre we like to read the most… Or the genre we think we should be reading.
Diversity helps us forge a clear perspective on different subjects and expands our bandwidth so we can embrace growth in our practices.
Keeping this in mind was what got me to contemplate a new reading challenge for this year.
This week I'm organising my readings for 2023, but I'll not be giving you too many details, because I'll be talking about it soon enough. I've reimagined a reading challenge, more fitted to my current situation, and reading needs, and I am fully devoted to make it work.
This challenge has already brought its fruits:
First, I have a problem! Yep. It's official. I have made myself take a real, long look at my reading habits, and how I motivate myself to reading, and I found I have a flickering motivation. 
Second, it allowed me to go in search of all the books I own, or at least the majority of them, and have a notion of how I have been making choices just by not choosing. And not choosing is a bad thing, isn't it?
Third, I'm feeling more energised by the attempts of organising my readings. Which already had made me do things I have been postponing for ages, like creating a sheet for all of my books, and setting a new more objective goal for this year, and not just the amount of readings I'll be doing.
Keeping my readings organised helps me getting my head clear about what I want to read, and what I need to read, and what would be beneficial if I read.
And I guess that's why I have not gone about it this way… too much pressure and constraints.
Also, reading for research must have a specific time bound, while reading for mere pleasure has other restraints. And these are important notions to have. Adding to our reading materials must come with a time stamp on it (so you don't end up like me, as you'll see soon enough).
And, never forgetting that we should be careful of what we are reading while we are working on some of our writing projects, lest we confuse our writing voice. Creativity fuels herself with all it gathers around her (us). We must be careful so it doesn't take over while we are writing in our own voice.
I find that keeping our readings more directional towards the kind of writer we want to be is an effort that has a ton of value.
But I also believe that we should expose ourselves to the most diverse lot we can arrange. This feeds our imagination and helps create those worlds we wish to live in or just write about.
Balance is key. And unbalanced is the creative spirit. Or at least is what it seems sometimes… the constant duality of life, isn't it?
So, the three ideas I wish you would keep in mind:
Reading is instrumental to Writing.

Choosing what to read is important.

Reading diversity is what makes us versatile.
What do you think about this?
Thanks for being here and for being willing to talk about writing!
Please leave a comment and subscribe for more content.
Bye and Keep writing! ✍🏼
***