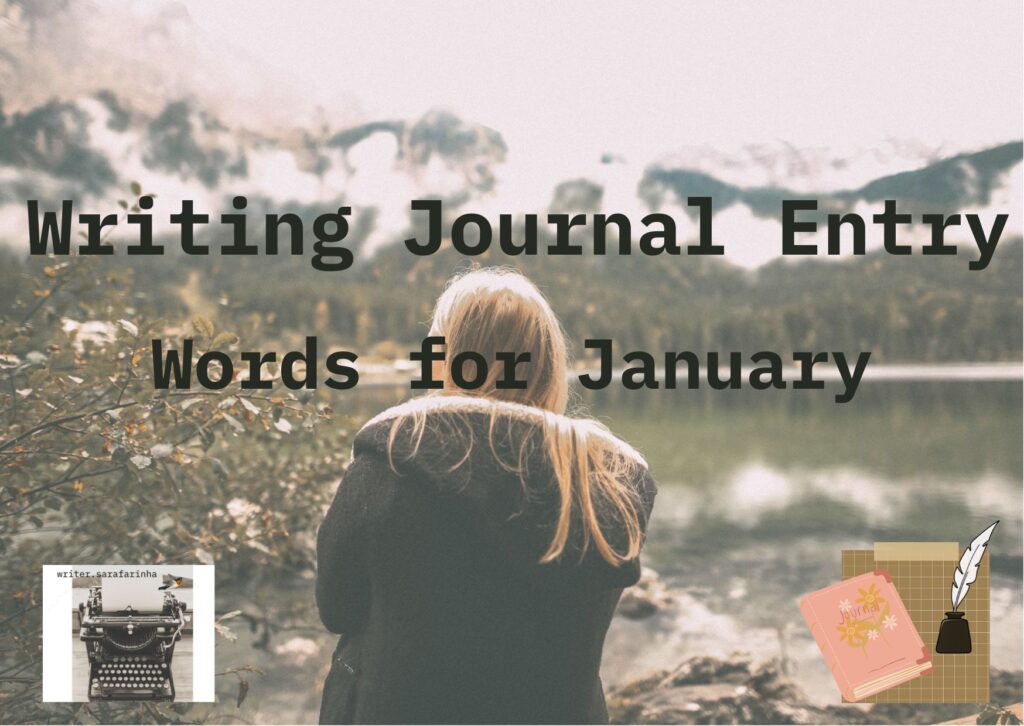 Hello all! Welcome back to this blog!
Today I want to experiment with a new kind of blog post. Something in the lines of the traditional blog entries from the beginnings. Kind of like a journal entry… Tell me what you think in the comments below, if this is interesting enough for a blog post.
This is the Writing Journal Entry for January 2023
… and hopefully I'll be writing more of these as I go along. January has been a tough month. You might say "as they all are", to which I don't agree.
There are events, or clusters of events, that do change everything at once and that throw us off course. And even though these events have a huge impact in my life and, consequently, in my writings, they don't relate to it per se, so I won't be sharing those here (those will go into the proper paper journal).
But I do want to do a profound review of what this January has been and what it means to me to work on these projects.
I have started this year putting into paper my goals for my writings. Creating and sharing the free workbook Plan Your Creative Year Workbook for 2023, was part of my personal efforts to create some balance in my life, and keep myself aware of my ongoing writing projects, as well as reading and mind-growing projects. This was important for me, it has helped me cope with the always latent overwhelming feeling of having so much to do, and not controlling the creative output as I envision doing, among other more distasteful things. To be an author and to show up for it, whatever the situation, has costs and it takes a big toll on our health. All of our health.
Again, this is the link for the free download… [No dropbox account is needed to download it] It's never too late to draw some plans.
During January I have been pondering about what I want this blog to be really about. Not that I haven't thought about it before, or made my kind of impromptu planning of it, because I have and I did.
This blog's service will remain aligned with my will to share more about themes related to Writing, in a broad sense of this area of expertise.
I just keep depositing high hopes in this little corner of the web, and working on it as a kind of repository of ideas about the writing practice, and what it entails in this world of speedy images and an important need for the right words.
In January, this Writer's blog saw a few of my favorite themes:
It might seem weird but I'm pretty proud of these blog posts. I do love to write in this format/genre and about the craft. 
To me, writing exists in a full spectre, and each writing project has its form, function and gift associated with it. Blog writing is just one piece of the large array os pieces that make this puzzle.
As for Long Fiction Writing efforts:
January was a month for the 'The Shapeshifters'. I have defined some goals and I'm keeping my word on it. As times passes, and I keep attentively looking at The Shapeshifters #1, I notice other things I need to take care of.
It's not just about writing the manuscript and crafting the story as I want it to be: as a good starting point of a series… It's also about the vision for the whole series, the proper way to do other non-related writing work, the acceptance of what I can't change and the going with my gut while discovering these stories inside me.
I have set a few goals for book #1 and #2 and I'm keeping my word on those. But also, I'm finding that I need to do other exploratory works on these and, even change some things on the first book.
This is my first series materialising itself. I have written other projects that were thought as series but this one is my first full out attempt right at doing so. And this is fun and scary at the same time.
And not just because is my first serious attempt at writing a series but also being out of my comfort zone in so many ways. I have chosen some things for this story that will need a careful editing process and I keep finding things to stress about.
Short-Fiction and Poetry
I always have parallel projects on these formats. There are goals set for some works in progress, but it has been six months since I have devoted the time to constant practice.
I do not like it. Nop.
In my defense, I have been channeling a lot of energy into 'The Shapeshifters', but this should be no excuse for my lack of attention to my other writing practices. After all, poetry has been with me since my teens, and I do have a few published poems and a (very ignored by now) poetry blog.
As for short-fiction…
Again, I'm always working on something. This is the elected format for the current writing contests around me, so it's something to think about if I want to publish any of my stories through the usual channels.
I have put some of this on hold until I figure some things out.
How can people do it all? Frankly, I do not know. Planning only takes us so far… But this is my journal-type of vent, to put the questions out and give them the chance to be answered in a timely manner. 
This was the Writing Journal Entry for January 2023… about writings and feelings and stuff.
How was your January?
Please leave a comment and subscribe for more content.
Bye and Keep writing! ✍🏼
***