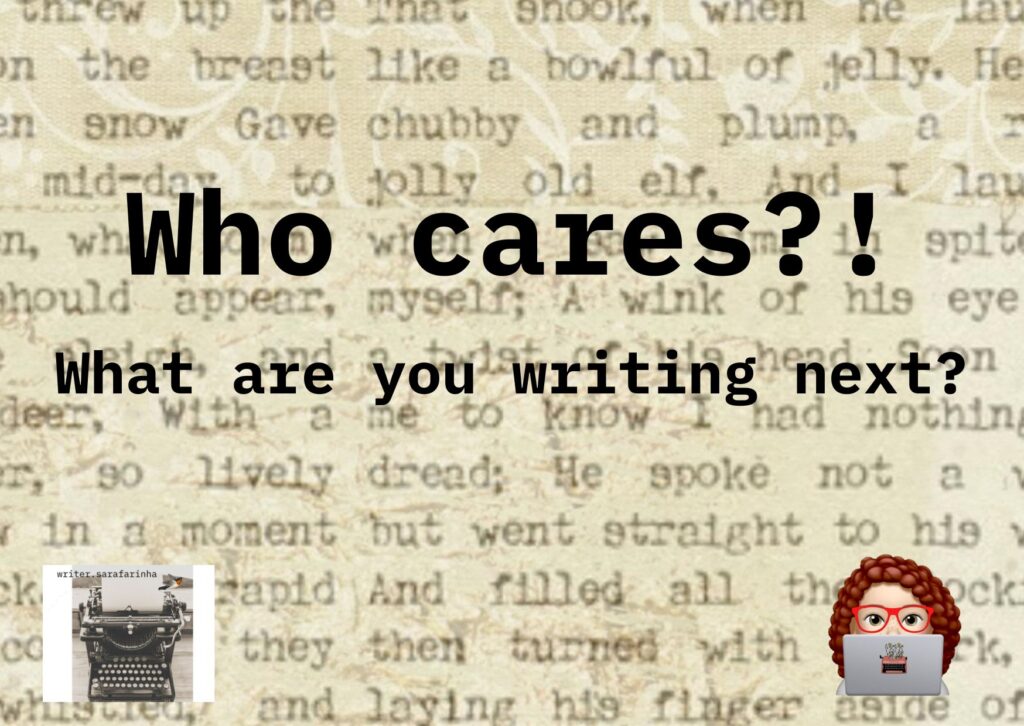 Hello all! Welcome back to this blog!
Maybe we can take all of this (world, life, work) as something dense, difficult, hard to accomplish. Or maybe we can declare fu** ** and say to ourselves 'Who cares?'
To accept the pressure of having to write the next story is daunting. And not just if you are a known author. If you are a newbie, or a somewhat published author, it's hard to accept the responsibility of having to write a new work.
To keep it in perspective, and for our mental health well-being, maybe we have to put ourselves in a 'Who cares?' mindset.
Instead of writing the next plausible and expected story, how about saying fu** ** and start working in a new genre, or an unsuspected book, or a poetry collection, or a biography.
Because, who cares?
Who is going to come to our home and demand us to write this or that? No one. Who is going to wait impatiently for our second book on a series? If we are lucky, maybe a few. Who cares about which work is out first, as long as we keep making them?
What I know for sure is that, if we pressure ourselves into the point of breaking, we will not write another story ever.
So, who cares?
It's just me. I care about what I write. I give a fu** about what I'll be writing next. I suffer the pressure I put on myself in an unimaginable way.
So, I must not care about who cares because I care too much and shouldn't take it as hard on myself.
Having true fun in creating a story (life or body of work) is the only thing that should matter. To keep myself light and calm so that my imagination can do it's thing, without added pressure.
Problems? They will always be there and I have a choice. Let them swamp me or tell them 'Who cares?'
***
These are some words inspired by Neil Gaiman's interview in the Tim Ferriss Show. Have you seen it? Did it inspire you to do something? Tell us everything.
Please leave a comment and subscribe for more content.
Bye and Keep writing! ✍🏼
***
References: